Family Crossfires is in transition and coming out with an all new website, which is very exciting! Unfortunately, our familycrossfires.org e-mail will not be working until the transition is complete. Until this happens, you can still e-mail us at: familycf@frontiernet.net Thank you for your patience.
Intergenerational Ministry That Offers More...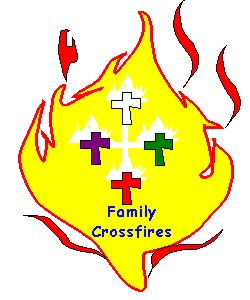 It's called:
United Intergenerational Ministry or UIM
UIM Sunday School, Worship, Newsletter Articles, Bulletin Inserts and a Church Growth Program foundational to UIM are Published and Distributed by:
Family Crossfires, Inc. Ministries
UIM Offers Congregations
New Vision!
New Purpose!
A New Approach to Ministry!
Family Crossfires is seeking small congregations struggling to survive who desire to grow!
Working within but not limited to the LCMS
---
There are currently six years of UIM Resources designed to train congregations in UIM!
2015-2016 UIM Theme:
"Growing Holy Healthy Generations"
Begins September (Fall 2015)

You Will Not Find This Specific Type of Intergenerational Ministry Resources Anywhere Else!
---
---
Thank You For Stopping By To Visit!
Be Sure To Come Back Again and Often
as New UIM Resources become available.